The difference between 1950's glam and 1980's retro? I'd say three inches!
Posted by Maree Cunningham on
My Dior inspired gown hasn't quite gone to plan as I feel I have ended up with 80's retro.
I hate to say it, but I think my dress, is going to end up at the back of the wardrobe, never to see the light of day as I consider this.. a failure...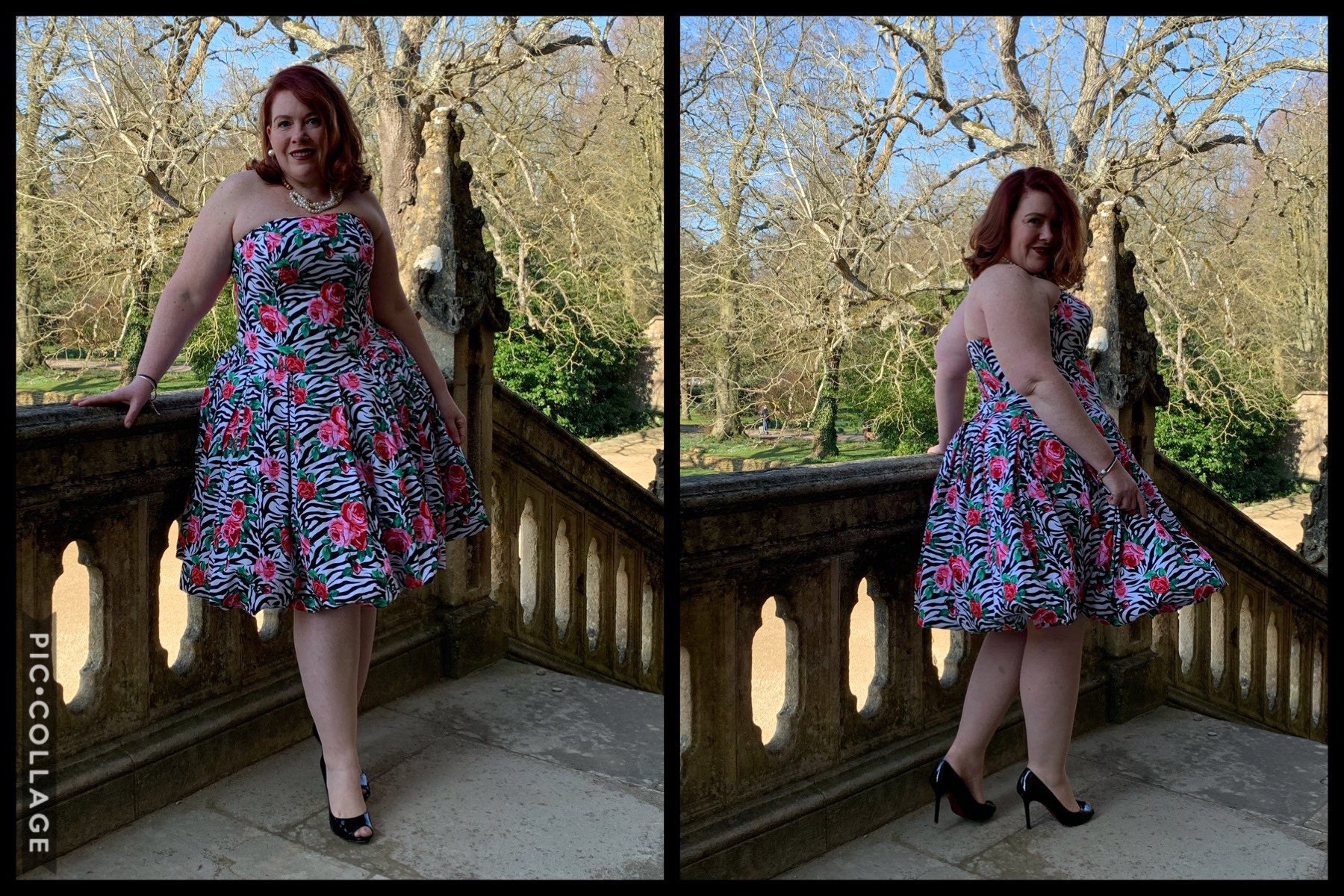 'A failure ? ' I hear you question. 'Seriously?!'
Well... it hasn't quite turned out as planned.. so it falls into the sewing failure pile..
I know.. anyone that struggles to sew on a button is always amazed at how someone else can knock up a fully lined dress with ease and can not understand why they would consider their latest make a sewing failure.
I was going for Dior inspired glamour, using Dior's Aladdin dress from the 1953 Vivante line as my inspiration. The moment I saw this dress in the V&A a few weeks back when I took my niece to see the 'Designer of dreams' exhibition I just knew I had to re-create the dress.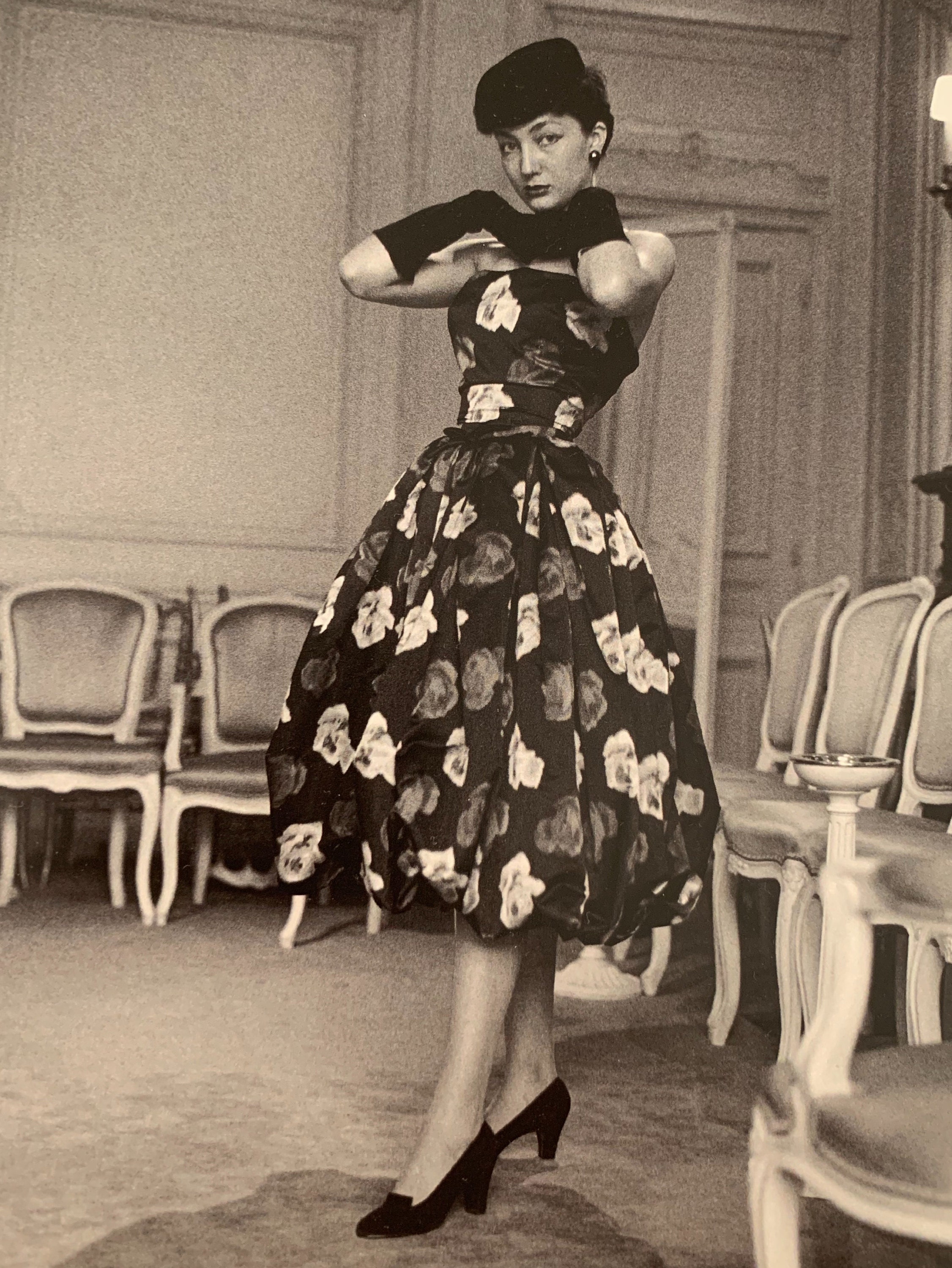 However it has ended up a couple of inches short so that 1950's glam I was going for screams 1980's bubble skirt.
As a sewist of 30 years, I know I should have added a couple of inches to the skirt length, just to be sure it ended where it was suppose too. But as I was trying to be frugal with my fabric purchase / pattern repeat and I didn't.
I really should have known better.
So I have ended up with a 1980's bubble / balloon skirt, call it what you will. Hubby's first comment was that it reminded him of the girls at prom! Clearly we are both teenagers of a certain era and even growing up on opposite sides of the planet- he is English, I'm an Aussie, we have still managed to share those classic 80's fashion moments that are truly iconic.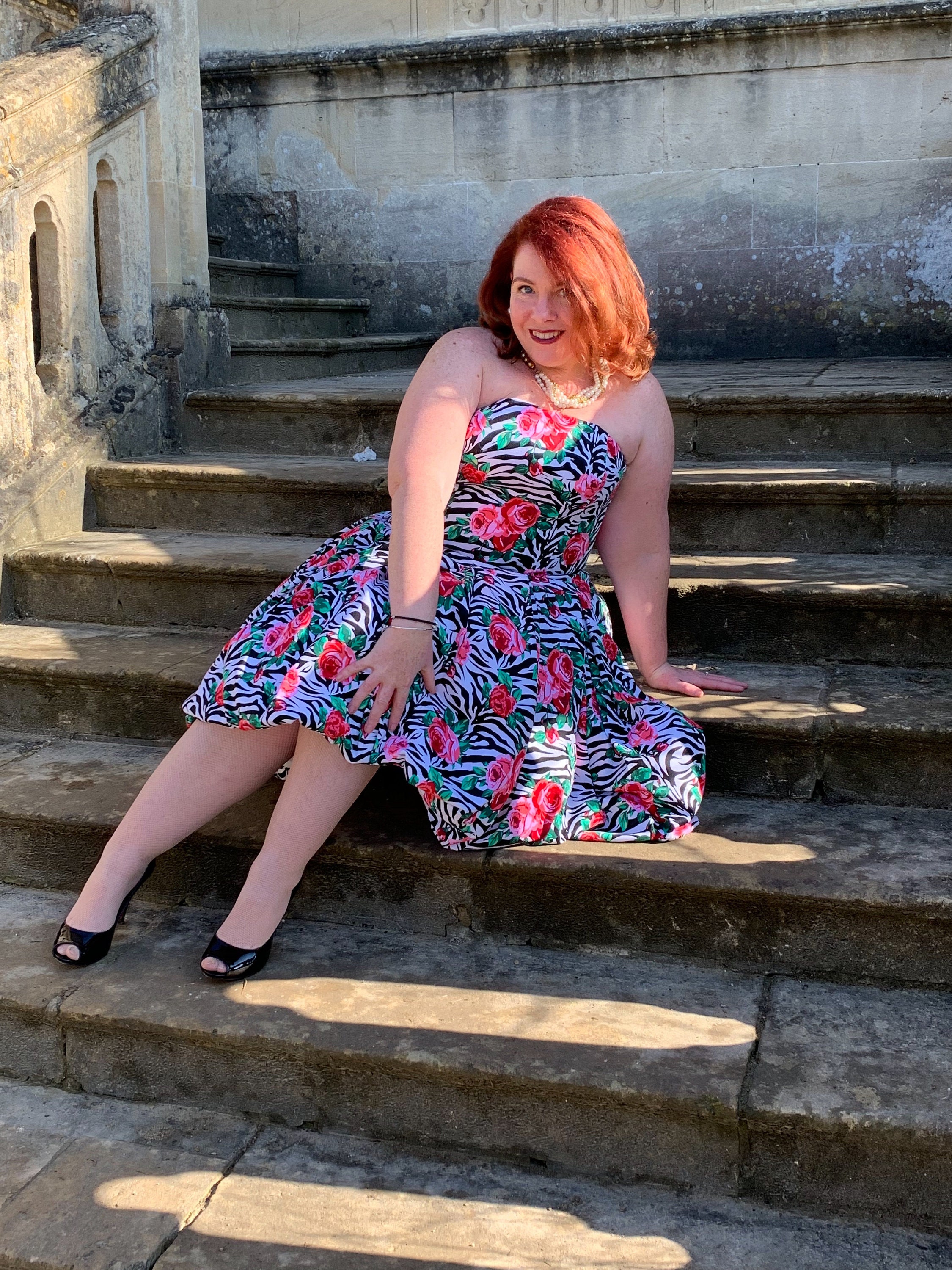 So after my latest make I would now define the difference between 1950's glamour and 1980's retro - as three inches!
Overall, yes, I am happy with my dress even if I am 3 inches short for 1950's glam that I was going for.
It's not what I would consider perfect and I am a little hesitant to wear it out as it's not really what I wanted.. but... I can live with it... or I could unpick the bubble part of my skirt and end up with a lovely drop waist double box pleat dress.. that should really have bright pink skirt lining!
Maybe I'll wear it to Disney first and then see how I feel.
For the Bodice I used a vogue options pattern from my stash
V8019
and tweaked the styling a little to suit my design. The bodice is fully lined and boned complete with waist stay and a lapped metal zip. (My hubby has problem with tinny pulls on the invisible zips and has been known to pull the odd top off... this is now a compromise as it saves the argument later on).
The skirt pattern I used was Gertie's Butterick
B6556
. I used the box pleat measurements from this pattern and doubled the skirt fullness as I wanted a double box pleat.
I only wish I had taken a pic of my dress at this stage as the double box pleat did look great and is a perfect option for anyone who is put off slightly by having a gathered skirt as I alway think it adds more to my waist and hips which I am always trying to make look smaller than bigger.
The skirt is also fully lined ( I wish I had done the lining in a colour - maybe pink and not the white I used..). The skirt has a layer of tulle sandwich in between the main fabric and the lining to add a little more body to the skirt.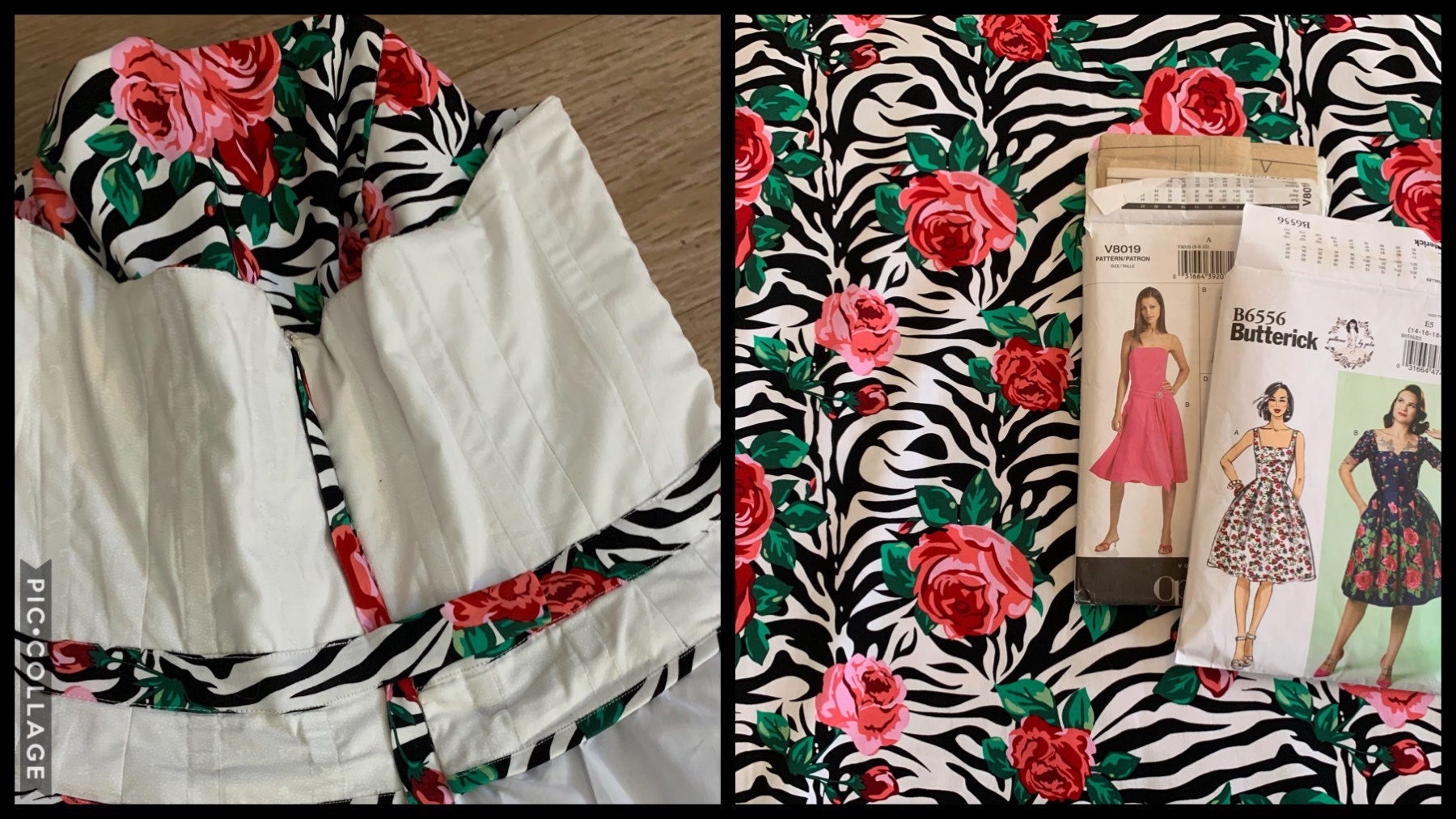 My fabric was found on eBay- thanks to a share on Gertie's sew and tell page. The moment I saw this fabric I just knew it was perfect for my Dior inspired dress. I was trying to be frugal with my fabric purchase and didn't want to over order, but I under ordered and didn't have enough to do the double box pleats that I really wanted and then discovered it was sold out. I ended up messaging Holly at the www.thefabricshops.co.uk to see if she had a bit more knocking around and she did.
The fabric gods had smiled..
Hubby and I went down to a little village not far from us called Lacock in Wiltshire UK, that is fame for many a backdrop to a period drama and is also the home of Professor Slughorn's house in Harry Potters 'the Half-Blood Prince'.
We took the photos in the grounds of Lacock Abby- truly worth a visit. The grounds are just beautiful.
My Dior inspire 80's retro number took me two weeks around the day job on my days off and I would describe it as a fairly straight forward make.
Now what next to to sew... sew many options...
---
Share this post
---
---
---
0 comment