Sew much going on.. and just sew on..
Posted by Maree Cunningham on
It's been a while since I've dropped by my blog and just to let you know all is well at a mad seamstress – if not a little busy.
I'm currently making lots and and working on phase two of my empire- more fabric and my own shop website!
I'm expecting a drop of Michael Miller fabric this week so make sure to check out my shop at the end of the week to see whats new.
I have a week of admin ahead of me which means I will also be drinking far too much coffee. ☕️ ☕️ 🤪
Here's a sneak peek of one of my new fabrics, its called 'London Fog'. I instantly feel in love with it and so unsure what I'm going to make myself out of It but I do know it will have to have long sleeves!

And of course.. lots of fab border prints and another roll of
Gertie's so Fancy
in the black, which I don't expect to last very long.
I've also been busy making outfits for
minvercrafts.com
as part of their bloggers network. My first post goes live on Thursday 8th August.. which I'm very excited about. I've called it 'Gertie in Wild Hibiscus' 🌺 What do you think?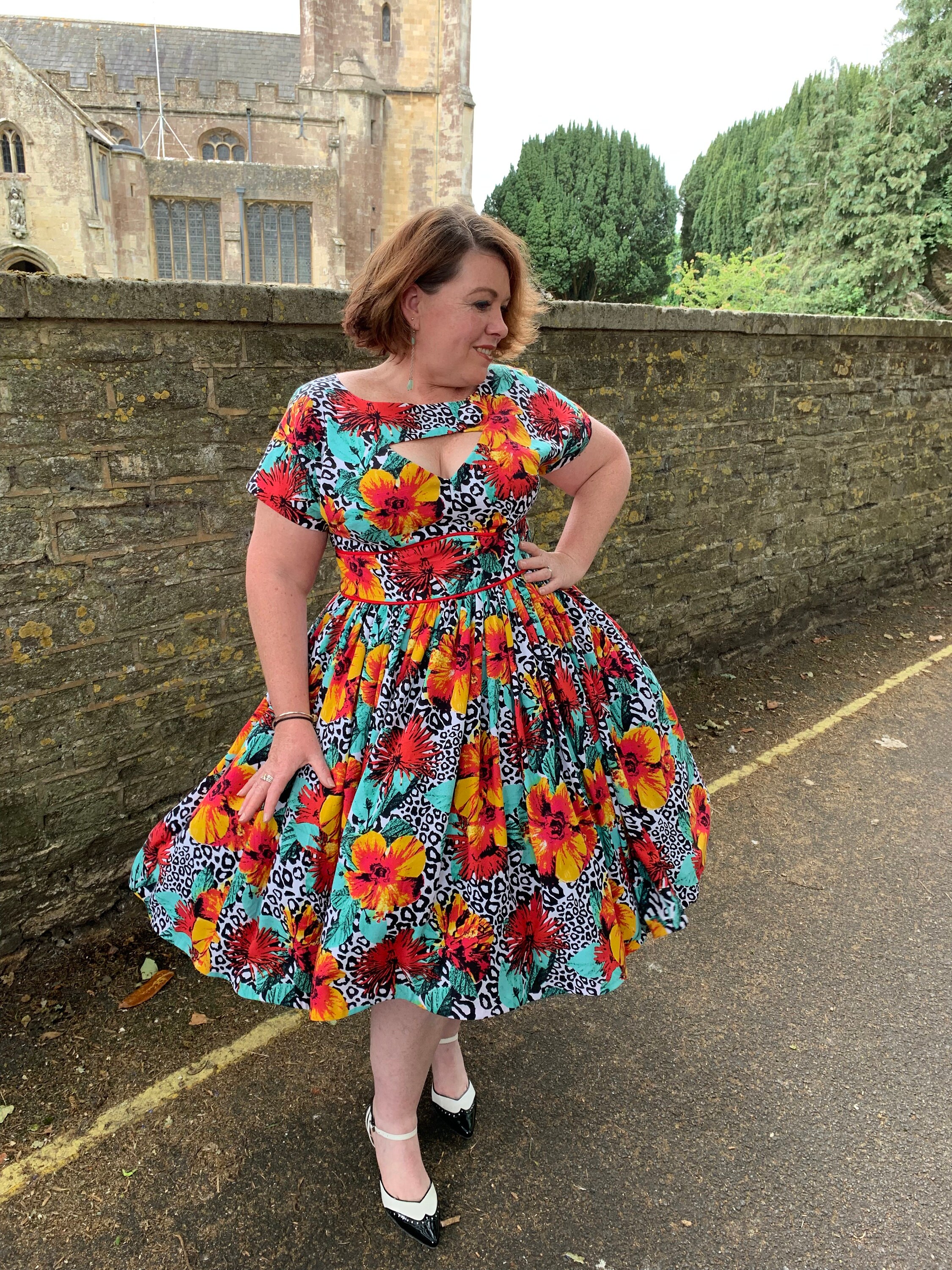 It seems ages ago since hubby and I were out taking pictures for this and I was having nightmares getting the perfect fit for my sleeves. I do love this dress and it had its first outing to my father-in-laws 80th Birthday last month. This little number is on my remake list, but as yet I'm still fabric unknown..
I've now made 5 makes as apart of Minerva Crafts bloggers network and they are all spaced out between now and the end of the year. I cant wait to share them all with you. However these post are exclusive for Minerva Craft so when they go live on their website I will be sharing the link.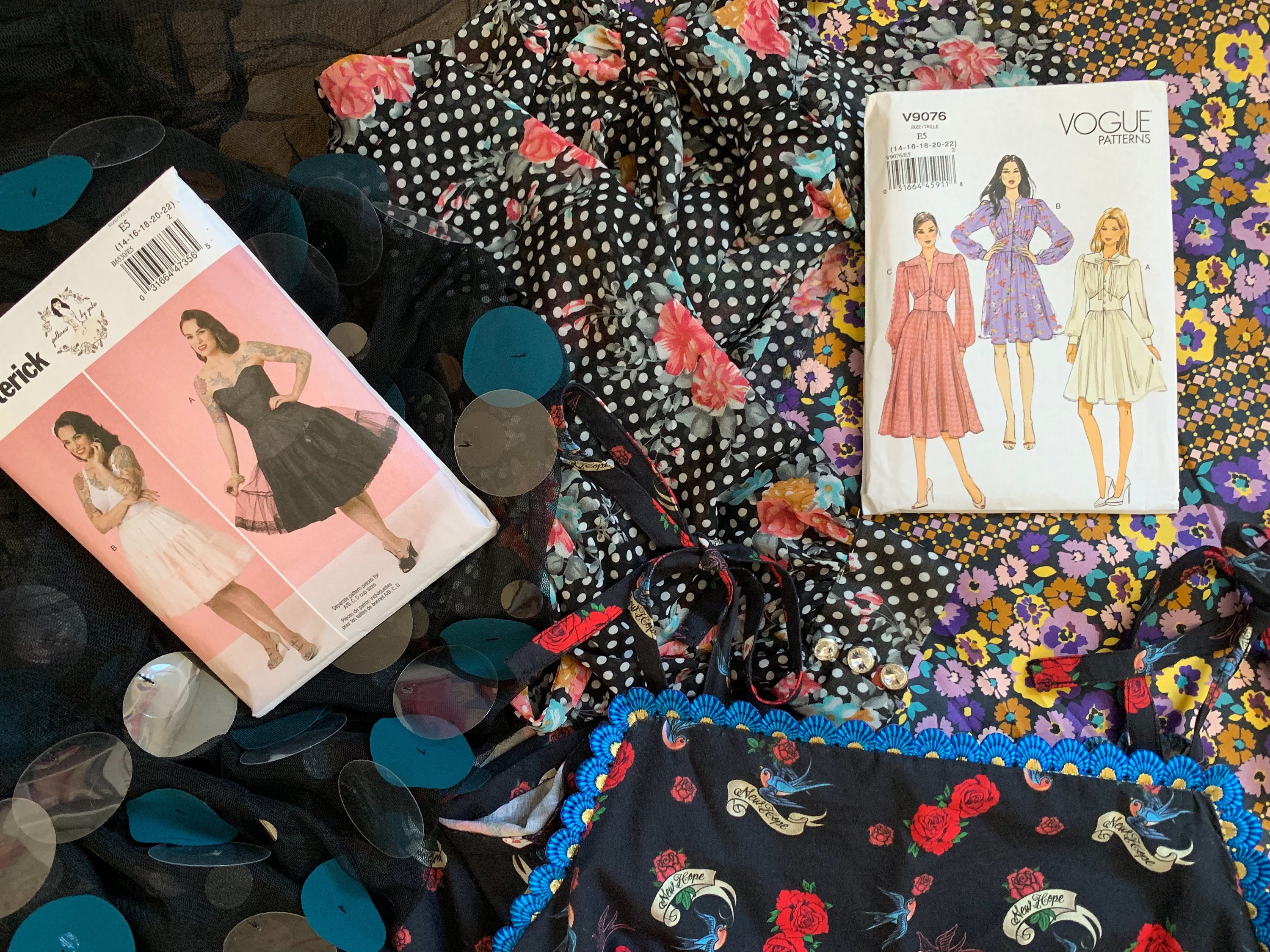 Here's a teaser of what you will find.. a little Gertie and some very retro 70's lawn.. It all looks a little to eclectic like this, but trust me.. each piece is amazing on its own..
I have to say
Minerva Craft
is my one stop shop for all my buttons, zips, patterns and lining for all my makes. A cup of coffee in bed as I shop is one of my favourite things. A few clicks, later job done. My trusty mail man either hand delivers or leave it on our garden bench inside our back gate.. (usually he's already spotted me out walking Jam, so he knows I'm not far from home).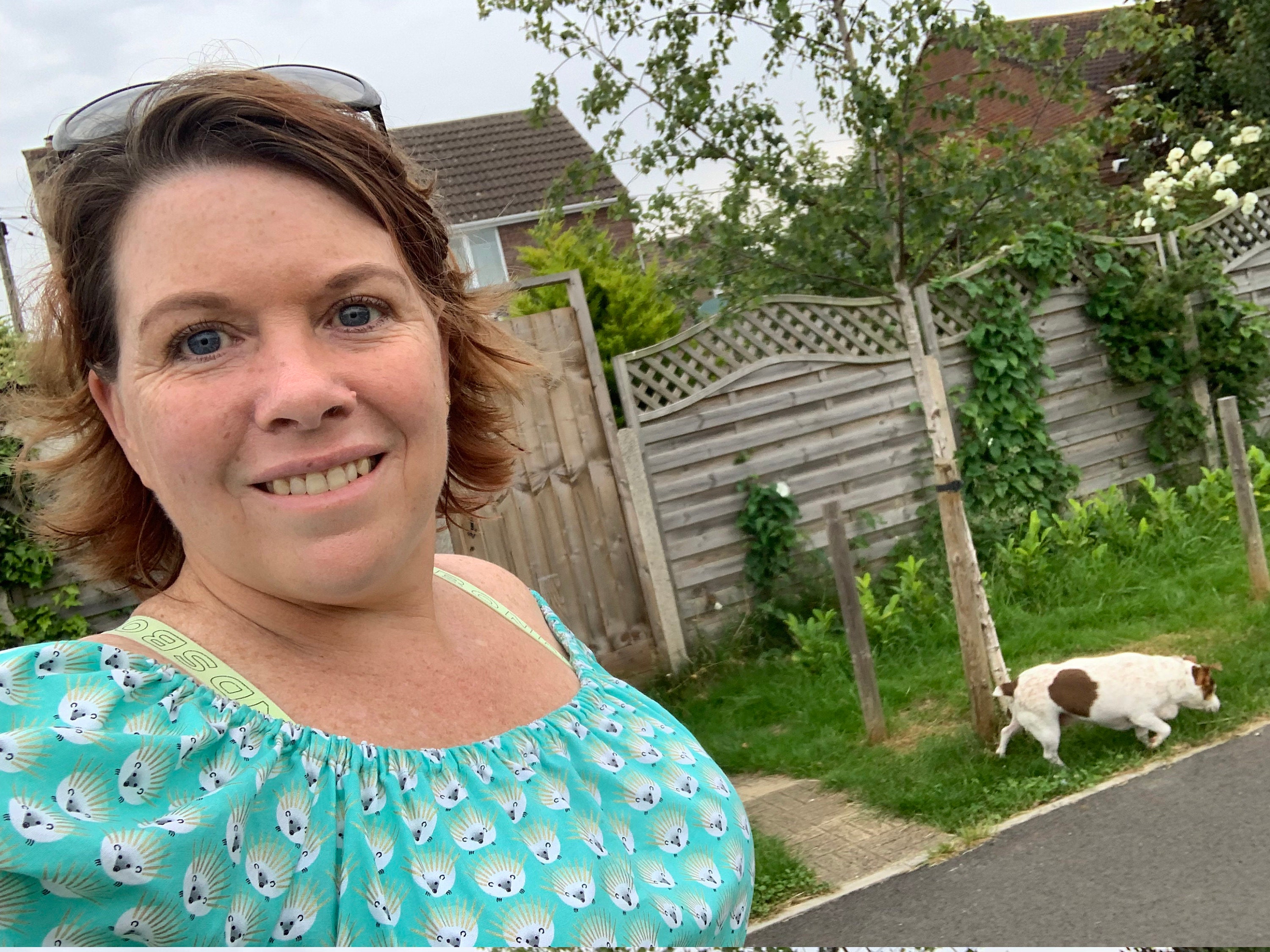 I know as a sewist, we should really be supporting those amazing independent shops as it's just as much about the chat and the fabric stroking for inspiration with our makes. Sadly I don't have any near by me and thats why I shop on line. I always try and plan as far ahead as I can and always keep a stash of bits at home. I hate to run out of lining or thread mid make.. or when inspiration hits and you discover you used that last bit of interfacing ..
I am, a fabric horder. This is who I am and when inspiration hits and I can just get on and sew I don't want anything holding me back..
Thats how my pattern hack border print jump suit came about..
You'll have to pop back to read all about that in a few days.
Anyway,.. I have fabric to list and another cup of coffee to make..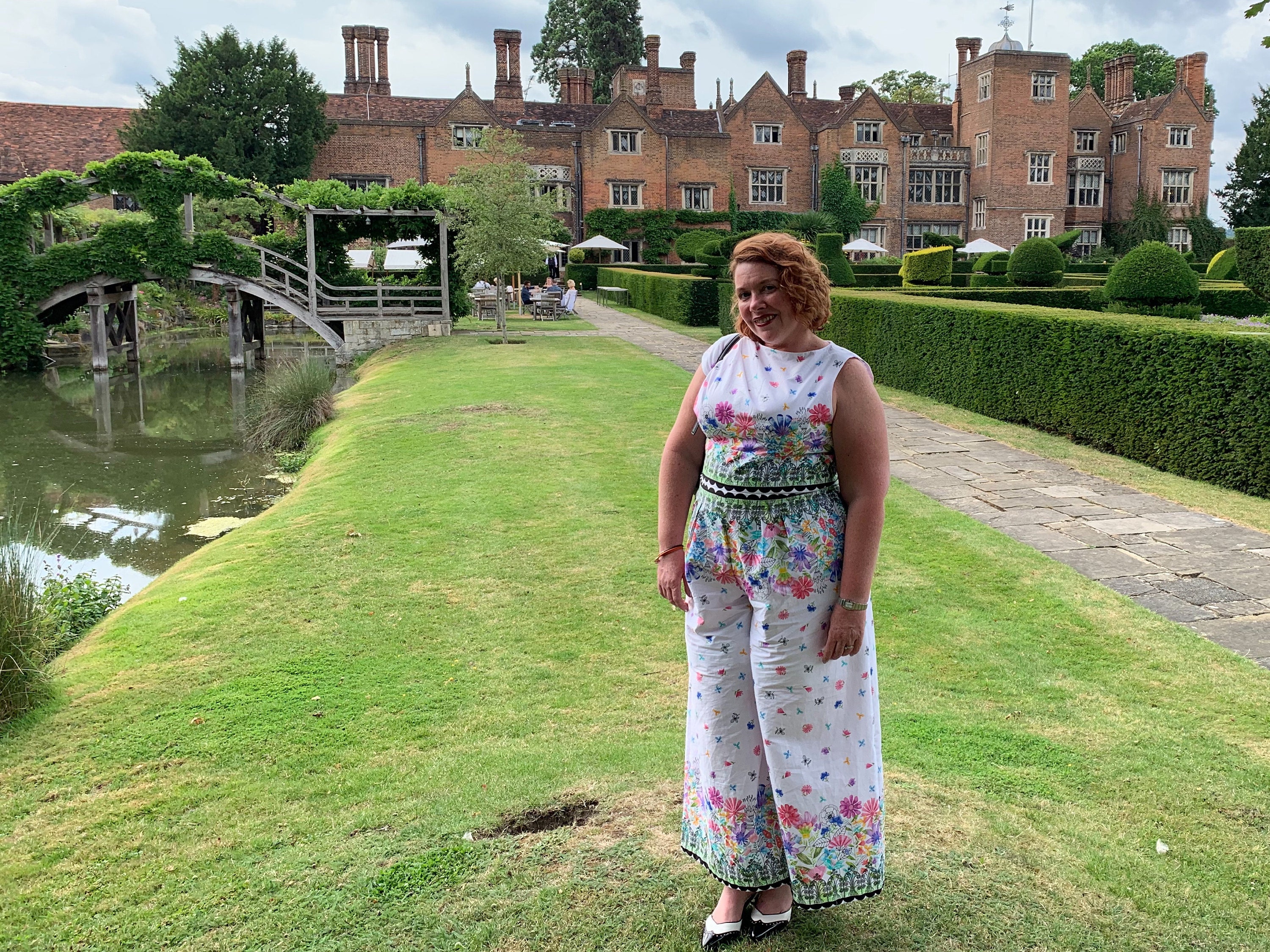 ---
Share this post
---
---
---
0 comment