Glitter Critters! Fun animal print fabric.
Posted by Maree Cunningham on
It's been a while since I have stopped by my blog - but I've been busy with all sorts of things - exclusive blog posts for Minverva Craft, a dress for myself using Gerties charming fabrics, which I will get finished this week! My quick makes from this Micheal Miller fabric range. (ooh and turning up to the day job, and making cushion covers and looking after the family.. a women's work is never done! )
The other most exciting thing to happen was receiving a shipment of fabric from Micheal Miller, which arrive a couple of weeks ago.
The collection is called 'Glitter Critters' which I think is just too cute for words.
These small scale designs are perfect for a top or two for yourself or the 'mini you' in your life.
These ditsy prints don't really require any pattern matching skills other than making sure if your hedge hogs are all in a row! 🤣🤣
My top two fav tops for a quick make are Gertie's Rita top that I have used for the aqua hedgehog with a 5cm added for extra length, that has created a slightly flutted hem edge. The aqua colour way is lovely and bright. I only needed 1.5m of fabric for this top.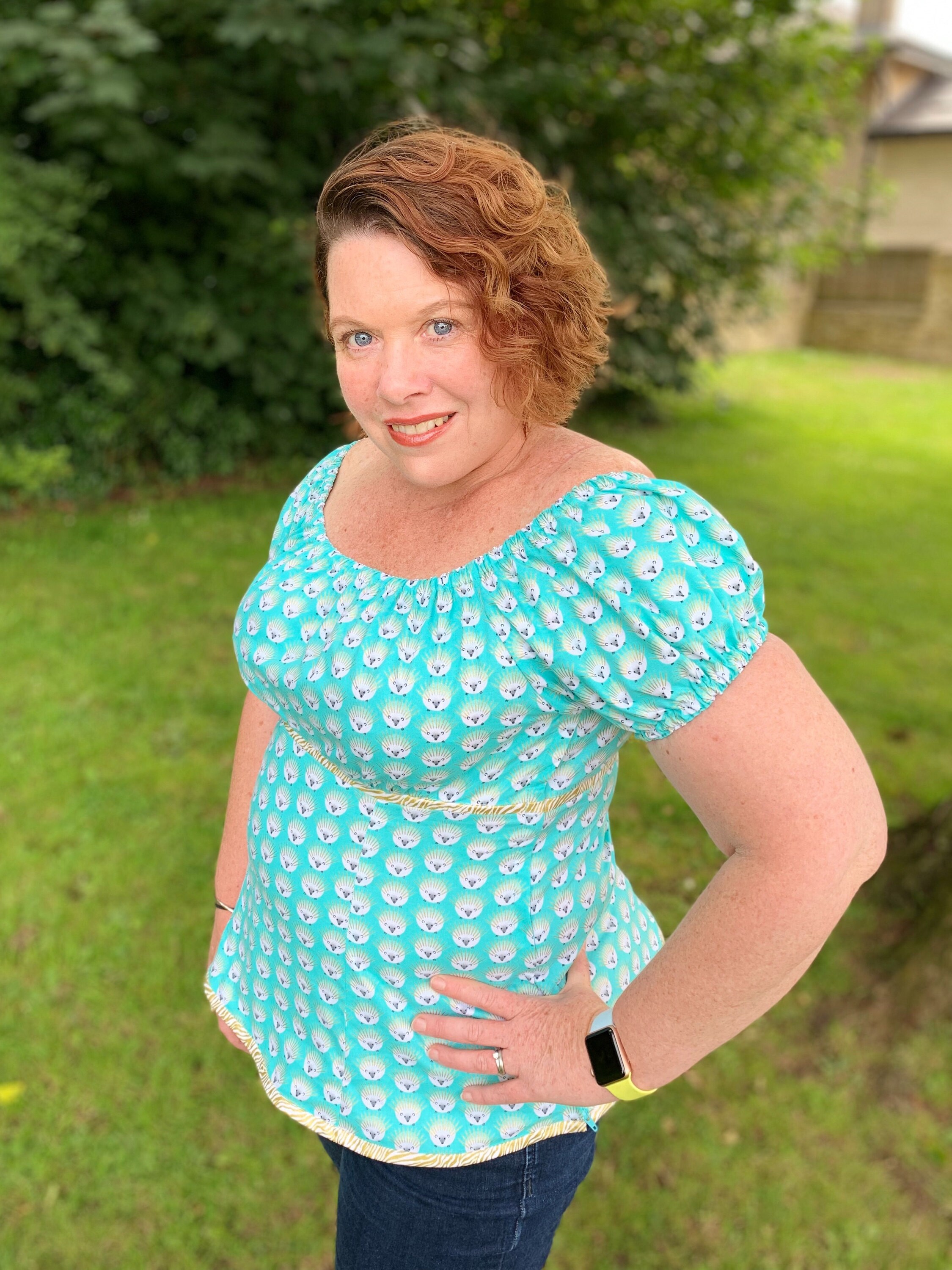 My next favourite top pattern is Simplicity vintage pattern S8645. I love the halter neck option from this pattern and it was just the perfect match for 'Spot the Cheetah' fabric, again only 1.3 meters of fabric needed for this number.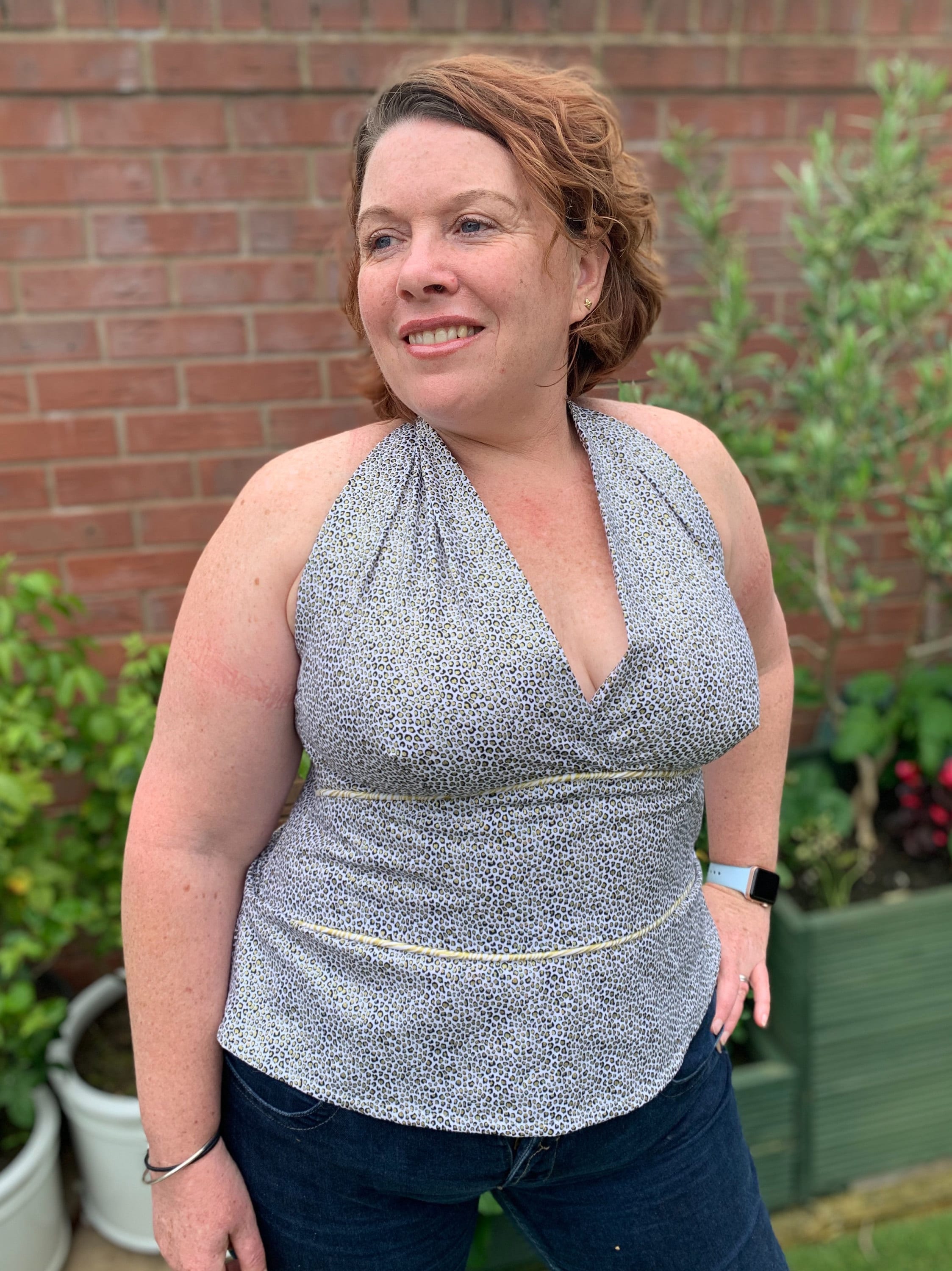 Both of these fabrics have gold metallic paint as part of the print design which makes these prints pop.
In both makes I have also used a contrast print to help create a little more interest and to be honest I just love the 'Mini Zebra Stripes' and I just had to use it somewhere, so why not as trim on both of my summer tops.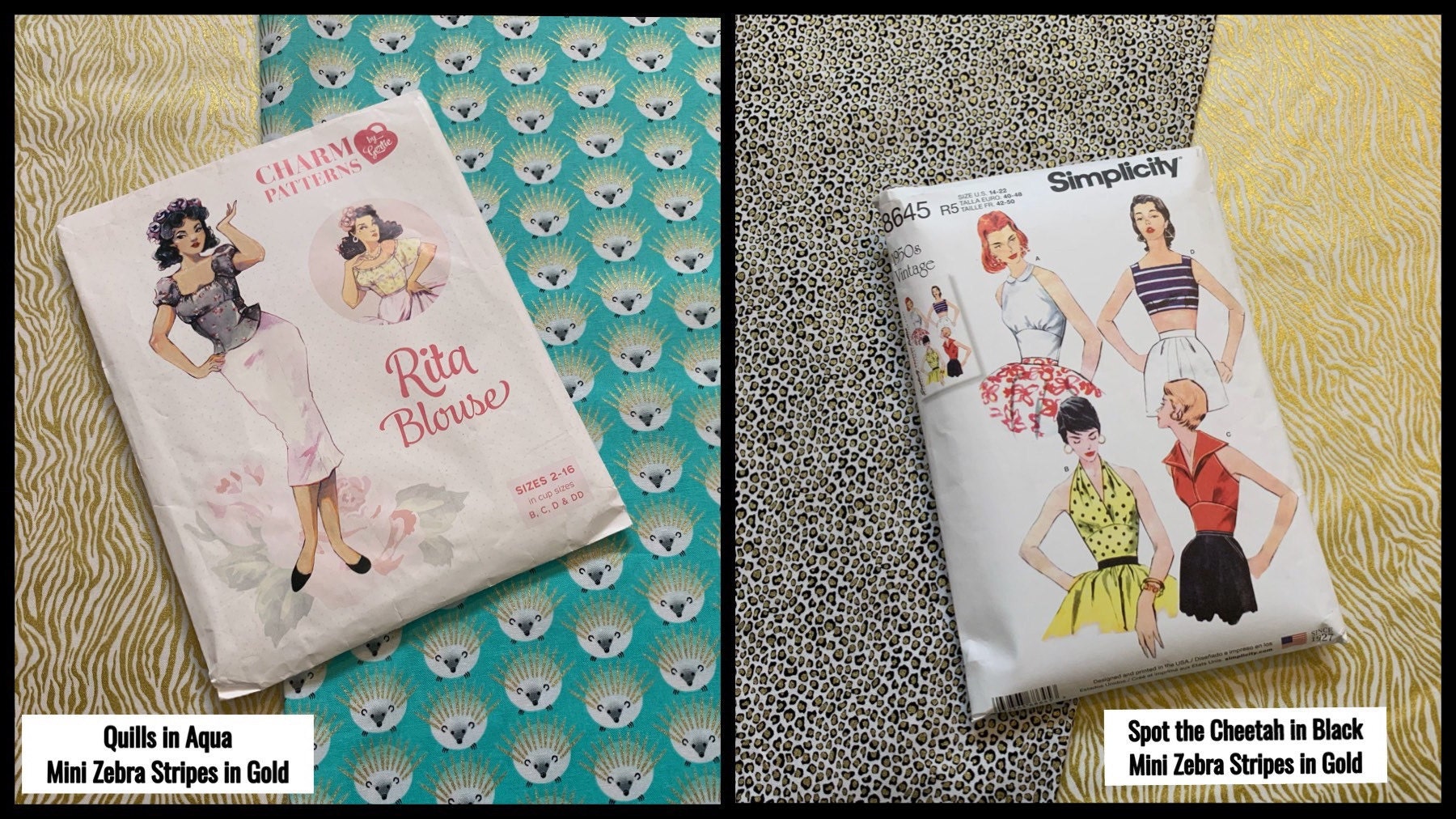 With the Glitter Critters collection from Micheal Miller fabrics, you can make the perfect summer top with just enough bling to take that something simple and turn it into something special, that is just perfect with your jeans.
So fingers crossed the sun will come out for summer 2019 in the UK so I can start to get some wear out of my Glitter Critters tops!
---
Share this post
---
---
---
0 comment